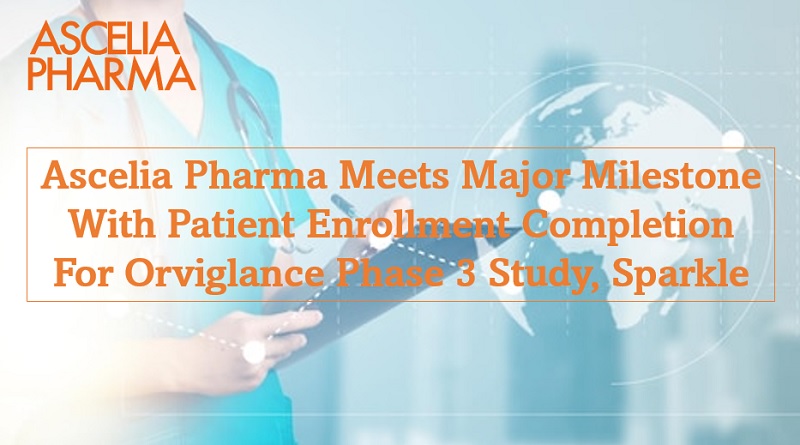 Ascelia Pharma AB, a biotech company focused on improving the lives of people with rare cancers, today announced the successful completion of patient enrollment in a clinical study. SPARKLE's Phase 3 clinical trial with the main drug candidate Orviglance.
"We are very pleased to have reached our enrollment target of 80 patients in the SPARKLE study within our recently updated timelines. This is a major milestone in the history of Ascelia Pharma and a key step on the journey to making Orviglance available to patients around the world. The headline results from this pivotal study are expected in mid-2023",

Magnus Corfitzen, CEO of Ascelia Pharma.
Orviglance, which has been granted Orphan Medicine by the US Food and Drug Administration (FDA), is the first contrast agent developed for use in magnetic resonance imaging (MRI) of the liver in patients with renal failure. severe kidney. These patients are at the highest risk for severe and life-threatening renal system fibrosis (NSF) following exposure to currently available gadolinium-based contrast agents. For this reason, regulatory agencies have issued warnings about their use in this group of patients. The SPARKLE study aimed to demonstrate that Orviglice improves the detection and visualization of focal liver lesions, including liver metastases and primary tumors, in patients with severe renal impairment.
"On behalf of the entire Ascelia Pharma team, I would like to thank patients, investigators, and other collaborators who have been involved in SPARKLE. We have succeeded in enrolling 80 patients in a rare disease clinical study under highly challenging circumstances, including a global pandemic and the invasion of Ukraine. Based on strong results in earlier clinical studies, we are optimistic about a positive outcome of SPARKLE and look forward to the next steps in bringing Orviglance through the regulatory process and making it available to patients for whom the use of gadolinium-based products may be medically inadvisable",

Magnus Corfitzen, CEO of Ascelia Pharma.
Screening and enrollment of patients in SPARKLE will be halted for now, although some patients who have agreed will be allowed to complete their study participation. Therefore, the final number of patients in SPARKLE is expected to be slightly more than 80. The focus will now be on the evaluation of MRI images by independent radiologists, as required by regulatory standards and research protocols. The SPARKLE study is the latest of nine studies in Orviglice's expanded clinical development program, which has enabled Ascelia Pharma to submit a New Drug Application (NDA) to the FDA. Orviglice's aim is to help cancer patients with impaired kidney function access safe and effective liver imaging to live longer, healthier lives. The unmet need of these patients represents a potential market of $500-600 million in the United States, Europe, and Japan.