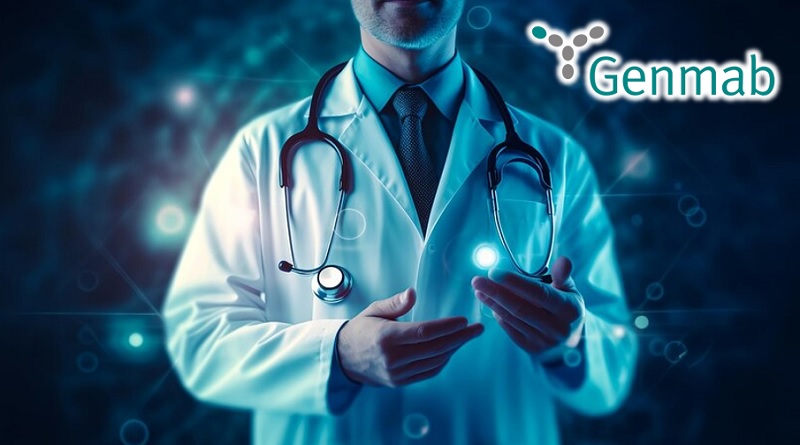 Genmab A/S today announced that the European Medicines Agency (EMA) Committee for Human Medicinal Products (CHMP) has adopted a positive opinion proposing a conditional marketing authorization for ecoritamab as monotherapy in the treatment of adult patients with relapsed or refractory dual- or multiple-lineage systemic B-cell lymphoma (DLBCL). The European Commission's final decision on the indication of ecoporitab is expected to be made by the end of the year.
"Today's CHMP opinion is an important step forward in our mission to bringing innovative, readily available medicines like epcoritamab to patients in Europe who are in need of alternative treatment options for relapsed or refractory diffuse large B-cell lymphoma,"

"We look forward to continuing our work with AbbVie to develop epcoritamab as a potential core therapy across B-cell malignancies."

Jan van de Winkel, Ph.D., Chief Executive Officer of Genmab.
AbbVie's application for approval of epcoritamab is supported by results from the pivotal multicenter, open-label, phase 1/2 EPCORE™ NHL-1 trial evaluating the preliminary safety and efficacy of ecoritamab in patients with recurrent, progressive, or refractory CD20+ adult B-cell NHL, including DLBCL. The primary endpoint of the study was the overall response rate, as assessed by an independent review panel (63.1%). The most common treatment-related adverse event was cytokine release syndrome. I The updated results were recently presented at several medical meetings.
"Diffuse large B-cell lymphoma is an aggressive and often treatment-resistant disease with limited therapeutic options for patients whose disease is refractory or who have experienced relapse after multiple lines of therapy,"

"Subcutaneous epcoritamab could become a promising treatment option for the DLBCL community, and I look forward to the European Commission's final decision."

Catherine Thieblemont, M.D., Ph.D., head of the hemato-oncology department, Paris University, Hôpital Saint-Louis Assistance-Publique-Hopitaux de Paris (APHP) in Paris.
DLBCL is an aggressive cancer that develops in the lymphatic system. It is the most common type of B-cell NHL worldwide and accounts for about 30% of all cases worldwide. Because NHL affects B cells, the disease and its subtypes, including DLBCL, are classified as B-cell malignancies. ii Epcoritamab was co-developed by Genmab and AbbVie as part of the companies' cancer collaboration. The companies will share commercial responsibility in the US and Japan, with AbbVie responsible for further global commercialization.