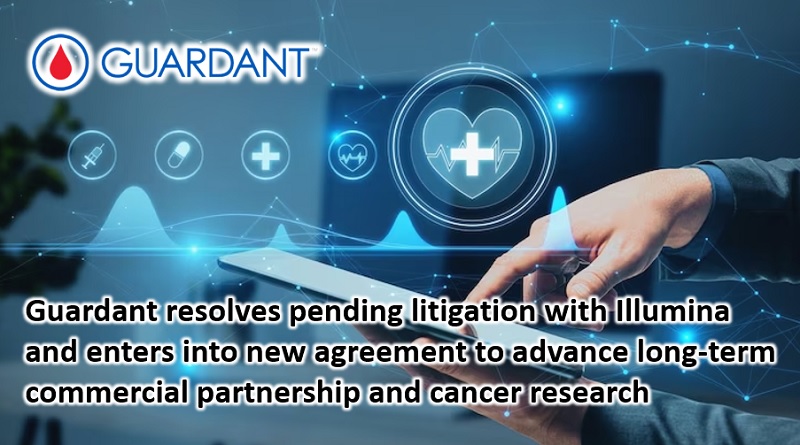 Guardant Health, Inc., a leader in precision oncology, today announced an agreement with Illumina Inc., a global leader in DNA sequencing and chip-based technologies, helps resolve their ongoing litigation and drive joint resolution to foster long-term business partnerships. length of companies.The three-year agreement includes a joint request to dismiss ongoing litigation between the companies, including any intellectual property-related claims in question. The companies also extended their long-term business relationships by agreeing to sample sharing partnerships to advance cancer research and entering into a new long-term purchase and supply commitment.
"Both companies are deeply committed to our collaboration to help patients and conquer cancer,"

"This agreement supports getting our transformative technologies to even more patients globally, while strengthening our long-standing and valued partnership with Illumina."

Chris Freeman, chief commercial officer of Guardant.