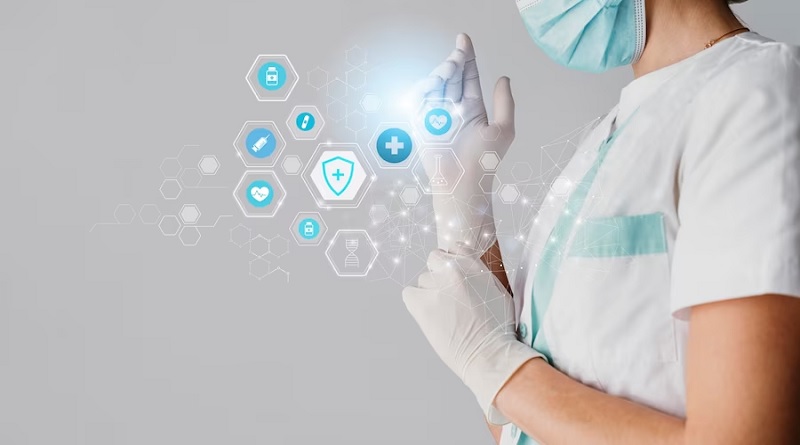 What's the first thing you do when you or a loved one is sick? You open a search engine and start typing symptoms. This behavior is so common that more than 70,000 health-related searches are performed on Google every minute. With digital being such an important aspect of the patient journey, it's no surprise that healthcare brands invest a lot of time and money in digital advertising to reach the right patients. core. But how can healthcare brands make sure they're reaching the right patients? With a multitude of privacy and data regulations from HIPAA, NAI and DSP rules, accuracy in patient targeting can be very difficult to achieve. Fortunately for healthcare advertisers, Google's plan to remove third-party cookies has led to a wave of innovations in secure audience targeting, some of which do not rely on any form of user-based targeting. With the aforementioned regulations restricting the use of data, the healthcare industry can now deploy these programmatic solutions and become the focal point for the entire digital advertising industry.
Current programming tactics and their challenges
Before we dive into the new privacy-safe targeting solutions, let's take a look at some of the most common tactics and strategies used by health advertisers in today's show. – and some of their current limitations.
Contextual targeting: This tactic involves targeting websites containing keywords that match (whether exact or similar) to brand-defined keywords describing a condition. For example, a brand may show a 'psoriasis' drug ad on a news story that mentions the word 'psoriasis'. While this solution is privacy-safe in that it doesn't use any patient data, contextual solutions often pose scale challenges for healthcare brands — especially those with unique keywords.
Modeled condition targeting: This tactic uses patient data and models it across a variety of characteristics such as gender, age, income, education and more. The data used to build the models are often rooted in precise patient definitions using accurate claims data. However, in order to make it available for programmatic activation, it usually requires a significant level of modeling and obfuscation resulting in a high degree of wasted impressions.
Endemic targeting: This tactic involves buying ads directly on healthcare-related sites specific to a condition. This is a great strategy to show ads to people who have shown clear intent signals. However, one would miss a significant chunk of patients not visiting those hyper-specific sites.
Demographic & Behavioral targeting: This tactic uses third-party cookies to track users' online and offline behavior to place them into relevant demographic and behavioral audience segments. This data is readily available and easy to purchase on most activation platforms. The downside is that this form of targeting is based on patient proxies and, similar to modeled condition targeting, can lead to significant waste.
A better patient-targeting solution for healthcare brands
As mentioned earlier, there has been a flurry of innovation in Google's ad-safe audience targeting third-party cookies. These innovations are starting to be used in more programmatic campaigns and provide ad performance comparable to cookie-based targeting. For healthcare advertisers, many of these innovations can benefit from today's popular tactics and strategies without most of the limitations. Here are some specific examples:
Opted-in panels can be used to understand how anonymous devices browse the web to identify unique targeting opportunities beyond endemic websites. When these de-identified devices are seen searching for specific search terms (ie. psoriasis), or visiting sites indicating intent (ie. webmd.com/psoriasis), understanding the digital patient journey before and after those site visits can be a great way to understand digital behaviors without using 3rd-party cookies for tracking.
A large portion of machine learning capabilities in programmatic advertising are currently utilized to build models that score and rank third-party cookies on their propensity to behave similarly to a specific patient population. Rethinking this application and redeploying the machine learning to score and rank cookieless signals (i.e., domain, time of day, geographic, etc.) has proven to be just as effective as its cookie-based counterparts. Furthermore, since the activation is completely cookieless, healthcare brands no longer need to worry about the privacy risks associated with user-based targeting.
Most healthcare media buyers are familiar with buying Deal IDs through PMPs to purchase endemic targeting. Recent sell-side innovations have made a lot of the data sources that matter to healthcare buyers (i.e., data from medical and pharmacy claims data) available through this targeting vehicle. When done correctly with the right partner, this can be done in a completely cookieless way and outperform user-based targeting from a DMP.