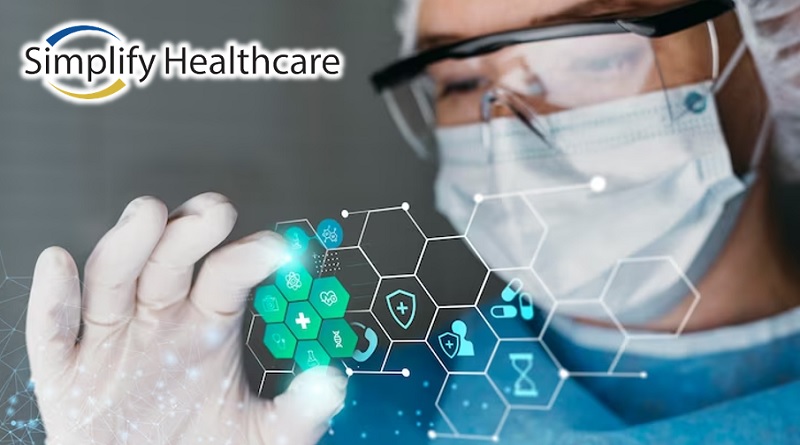 Simplify Healthcare, a leading healthcare billing technology company, has announced that it has been ranked in the IDC MarketScape 2023 Leader category for Program Benefits/Product Configuration Solutions healthcare in the United States. The vendors in this study provide stand-alone product/package configuration solutions to payers and TPA organizations, whether they support commercial or government plans.This IDC MarketScape study provides an assessment of five vendors offering Pay for Product/Package configuration solutions. According to the study, providers should: "Consider simplifying healthcare if you're a payer looking for a cloud-based platform to deliver connected benefits and home journeys." provide. Simplify Healthcare offers a complete solution.
According to the report:
"The Simplify Health Cloud architecture enables Payers to achieve end-to-end digital transformation of their benefits, provider, and VBR journeys to reduce time to market in new product and benefit design, eliminate compliance errors with CMS and DOI, generate mandated and marketing materials automatically, elevate stakeholder experience, enable accurate, timely claims processing, and improve membership retention, membership growth, and operational excellence."
"All solution sets — Benefits1™, Service1™, Claims1™, Experience1™, and Provider1™ — have a high degree of reusability since they are all powered by common architectural capabilities of the Simplify Health Cloud platform such as design studios, digital source, and document generation module."
"Simplify Healthcare has a patent-pending stack that breaks down the claims construct into reusable components and then, via translators and transmitters, generates the product data in the native claims format. Each claims target environment is different, so there is a lift of implementation for every integration."
"The company's platform supports 508 compliance and print-ready formats to accelerate the path to fulfillment for Payers. The company claims that the platform has managed 147 distinct types of documents and generated millions of documents across 47 Payers."
"We believe the recognition from the IDC MarketScape validates our strategic focus on specialized areas like benefit plan management, underscoring our deep understanding, and success in this space. We also believe our solution empowers Payers to achieve remarkable outcomes, streamlining time-to-market for new product designs, and ensuring compliance with regulations while revolutionizing the way they operate in the healthcare industry."

Mohammed Vaid, CEO and Chief Solution Architect, Simplify Healthcare.
"We believe being named to the Leaders Category in the IDC MarketScape has recognized the value we provide to Payer, TPA, and ASO operations. Through our transformative platforms, we continue to enable Payers to serve their members, providers, brokers, prospects, and employer groups with timely and innovative product, benefits, and provider information."

Vinay Nadig, Chief Strategy Officer, Simplify Healthcare.